Commercial ice
and refrigeration
in Wisconsin
Personalized support and expert services in Wisconsin
Lease affordable commercial ice machines and refrigeration in Wisconsin today.
Choose from a large selection of under-counters, walk-ins, dispensers, refrigerated prep-tables,
display cases, and more. Every commercial equipment lease includes cleanings, maintenance,
emergency services, and installation. We work with the brands you trust.
Want to know more? Give us a call and let's talk ice.
Our equipment
We understand your need for commercial ice machines and refrigeration. Our ice experts know which machine would fit your business best. Empire Cooler has a large selection of commercial equipment ready to lease in Wisconsin.
Air Cooled Ice Machines
Water Cooled Ice Machines
Remote Cooled Ice Machine
Commercial Water and Ice Dispensers
Hands-Free Ice Dispensers
Reach-in Refrigerators and Freezers
Walk-in Refrigerators and Freezers
Bar Back Refrigerators
Refrigerated Prep Tables
Learn more about our resources and equipment.
Water quality and your equipment
Water in Wisconsin is considered moderately hard. This is important because water
affects your commercial ice machine hardware. At Empire Cooler Service, we inspect
the inside of your commercial ice equipment. We check for signs of hard water build-ups
and potential risks of breakdowns. Getting the correct filters, water softeners, and/or
machine cleaners is important to every Wisconsin business.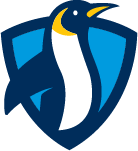 "Empire Cooler has some of the best ice machine experts in the business. We only had one problem with our machine in over 10 years and they were right there when we needed them."
Schedule a consultation to see how we can help your business.