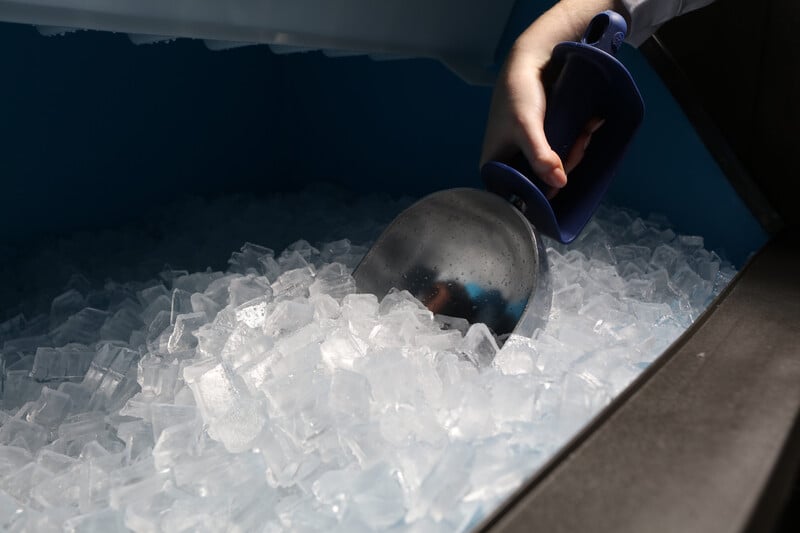 Commercial Air-Cooled Ice Machines in Chicago
Each air-cooled ice machine
leases are full service.
Leases include cleanings, maintenance,
service, delivery, and installation.
Our top-of-the-line air cooled ice machines are perfect for both commercial and residential settings, providing you with a constant supply of fresh and clean ice. And now, with our unbeatable leasing program, you can get your hands on one of our ice machines at an affordable price that fits your budget!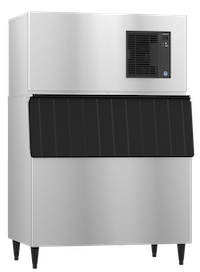 Hoshizaki IM-500SAB on B-700SF bin, Square Cuber Icemaker, Air-cooled
The IM-500SAB is capable of producing approximately 489 lbs of individual square cubes. The square cube shape melts very slowly, chilling beverages with very minimal dilution. This Air-cooled, Stackable icemaker features the EverCheck™ digital control system with LED display detects potential problems and notifies the operator before excessive maintenance or repair.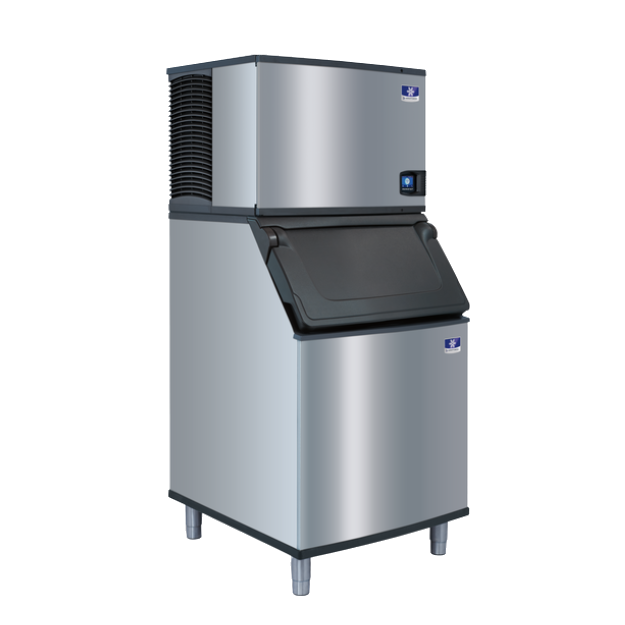 Manitowoc IDT0500A Indigo NXT 30″ Air Cooled Dice Ice Machine with Bin
Manitowoc Indigo NXT series, this air-cooled ice machine provides the yielded maximum will still maintaining low to no waste. This makes it a favorite in the food and beverage industry. Its stainless steel makes it easy for daily cleaning and resistant to fingerprints. Indigo NXT has taken the guess work out of owning and operating a cube ice machine.

ITV Air Cooled Nugget Ice Machine with Bin
The ITV Ice Queen IQN 700 produces 700lbs of ice per day while maintaining its optimal ice quality. With its chewable ice texture you can enhance your busy restaurant, bar, and fast food restaurants drinks. The IQN has a front LED display for quick diagnostics and electric control making this equipment easy to repair and maintain.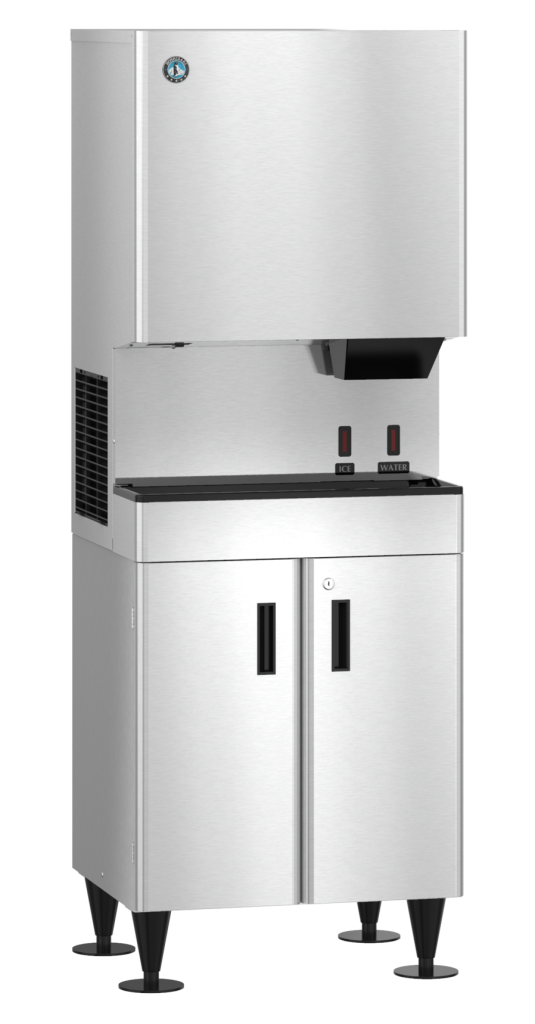 Hoshizaki DCM-300BAH Air Cooled Nugget Ice Maker and Water Dispenser
This Air-cooled icemaker has an Push button operation that dispenses ice or water. This sanitary icemaker/dispenser features a user-friendly dispensing mechanism that allows easy to chew, cubelet ice to be dispensed with a simple push of a button. This model features CleanCycle12™ – Every 12 hrs, it performs 15 min purge to clean itself and it is Protected by H-GUARD Plus Antimicrobial Agent.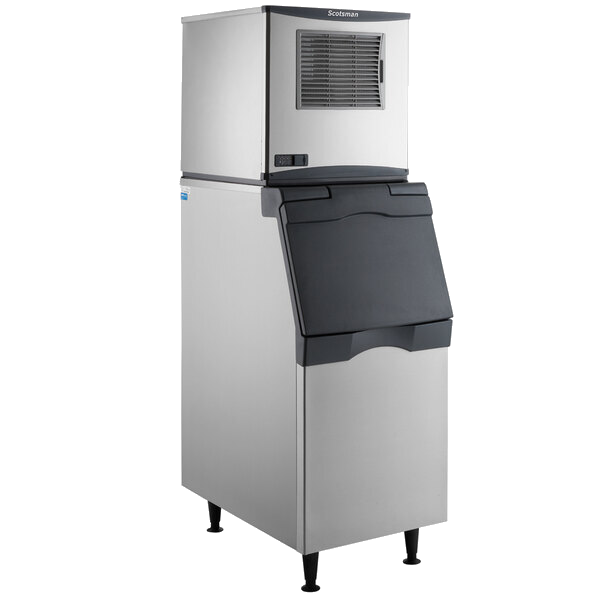 Scotsman NS0422A-1 Prodigy Plus Series 22″ Air Cooled Nugget Ice Machine with Bin
With advanced self-diagnostic Prodigy Plus® technology, Scotsman's nugget ice machines deliver increased reliability and efficiency, using up to 40% less water and 15% less energy than cube ice machines. Now available in two nugget types, the soft, chewable ice form is a favorite for all types of beverages, healthcare, and many other applications.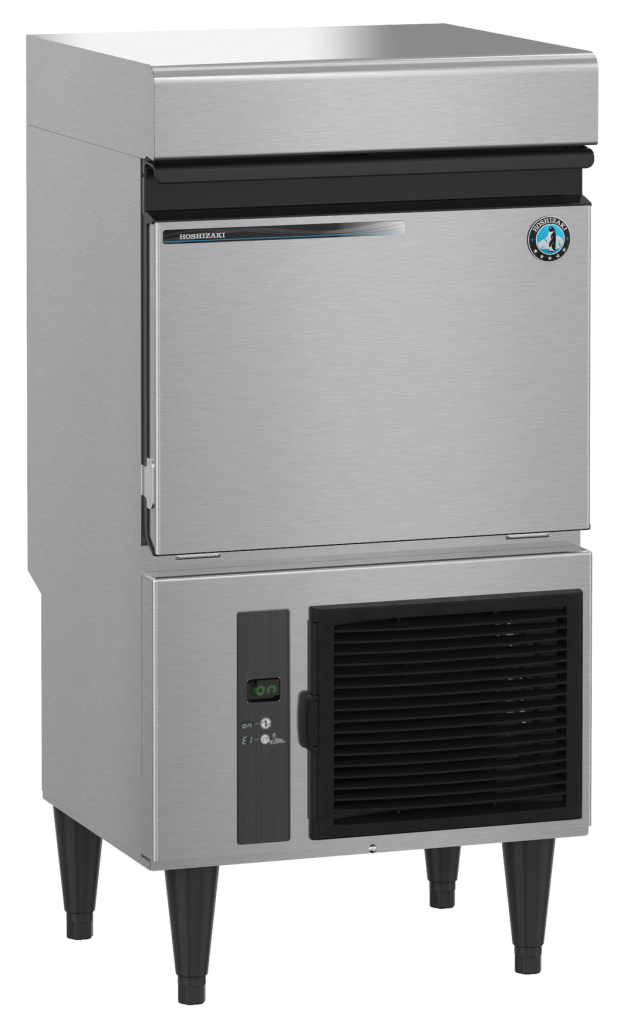 IM-50BAA-LM, Square Cuber Icemaker, Air-cooled, Built in Storage Bin
The IM-50BAA-LM is capable of producing approximately 50 lbs of individual square cubes. The square cube shape melts very slowly, chilling beverages with minimal dilution. This Air-cooled, Built in Storage Bin icemaker features Up to 22 lbs of built-in storage capacity* and its Small footprint can easily fit under a bar counter.
Why Air-Cooled Ice Machines?
Air-Cooled ice machines use air to transfer heat out of the machine rather than water.
Filters and condenser coils must be cleaned regularly to keep operations working
and at the correct temperature. Hot kitchens can cause heat overload and will slow
the ice production down. Air-Cooled ice machines are more cost effective and lowers
water bills for you business. If you are unsure what conditions your ice machine should
work best in, please reach out to our experts. From there they can help you with all
your ice and refrigeration needs in Chicago!
Leasing takes the hassle out of owning an air-cooled ice machine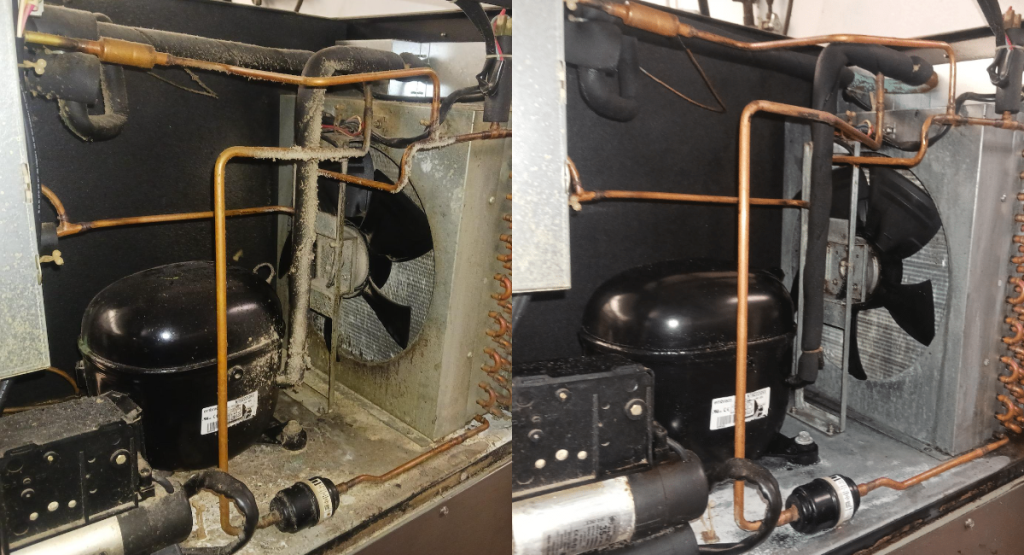 Owning an ice machine for your business means a significant
investment upfront, not to mention the costs of maintenance
and repairs. That's why leasing an ice machine is a better
option for many business owners. With a lease, you can easily
upgrade to newer models, and maintenance and repairs are
taken care of by the leasing company. This means less downtime
for your business and more time keeping your customers happy
with a steady supply of ice.